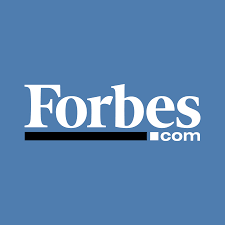 Dr. Rosowsky writes regularly for Forbes.com on higher ed leadership, finances, governance, and innovation.
Colleges and universities are announcing their plans for the Spring 2021 semester. With few planning changes from their fall operations, the coming semester provides opportunities for assessment, adaptation, extension of their reach to new students, and having greater impact in their communities.

Colleges and universities operate under a system of shared governance. The governance triad – the Board, the President, and the Faculty – often is characterized as having strained relationships. But the current dynamic may be worse than ever. Why?

Just weeks into the semester, colleges and universities are facing questions about what to do with their students if there is a Covid-19 outbreak on their campuses. The decision to send students home remains the largest and single most challenging decision point facing college presidents this fall.

The Covid-19 pandemic has permanently changed higher education. Colleges and universities are most certainly going to rebound to something that looks quite different from just one year ago. There is upside and downside to this fact.

The best efforts, by colleges and universities large and small, simply were not enough to ensure the safety of students on campus this fall.

In his recent article in Forbes, Stephen Gavazzi offered a framework for university faculty and administrators to view themselves and one another as part of a collective whole, a greater good, The University. Indeed, there is both room and need for improving relationships.

College students will start their on-boarding during the pandemic very soon as many colleges are requiring a 14-day isolation period before participating in college activities and are adopting a phased strategy of bringing students back to campus.

What seems inevitable, especially if the transition to hybrid learning is permanent, or if Coronavirus persists, or if experience with Covid-19 suggests different campus operations would better prepare colleges for any future pandemic, is a review and re-imagination of campus spaces.
Read More Articles by David Rosowsky on Forbes.com